CRITICAL
INFRASTRUCTURE
PROTECTION
&
RESILIENCE
6th Edition 2023
April 26 – 27, Bucharest, Romania
Registration
Welcome to CIP Forum VI

2023
The last few years have posed a number of new and serious challenges for us and we have all seen how technology has been a major component of this paradigm shift – especially in regard to our virtually presence required within communities, professional or not.
In this new context that has also led to a highly accelerated digital growth, critical infrastructure protection and resilience has to become all the more a priority within our diplomatic and governmental agendas. Critical Infrastructure Protection Forum – CIP Forum, coming this year to its sixth edition, has already established a solid network of experts on the topic of critical infrastructure protection and its various and complex branches, spreading to so many different vital sectors in society.
Save the date
The high-level international Critical Infrastructure Protection Forum – CIP Forum VI 2023 is one of the most notable initiatives in this field from Romania. We invite you to be a part of this forum which is more than a conference: it is a nucleus bringing together leading industry speakers and professionals that are able to make a change within this essential sector.
Conference Dates
Wednesday to Thursday
April 26 – 27, 2023
Conference Venue
The Palace of the Parliament
Bucharest, Romania
Speakers
Here are some of our speakers
Marcel CIOLACU
President of the Chamber of Deputies
Nicolae-Ionel CIUCĂ
Prime-minister
Adrian Victor VEVERA
General Director of National Institute for Research & Development in Informatics – ICI Bucharest
Sebastian-Ioan BURDUJA
Minister of Research, Innovation, and Digitalization
Vlad STOICA
President of the National Authority for Management and Regulation in Communications (ANCOM)
Ionel-Sorin BĂLAN
Director of the Special Telecommunications Service
Dan CÎMPEAN
Director of the Romanian National Cyber Security Directorate
Dragoș-Cristian VLAD
President of the Authority for the Digitalization of Romania
Ioan-Sabin SĂRMAȘ
Chairperson of the Committee for IT&C - Chamber of Deputies
Mihai BUSUIOC
President of the Romanian Court of Accounts
Ionuț-Florin PUCHEANU
Mayor of Galați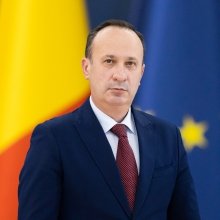 Adrian CÂCIU
Minister of Finance
Florin Marian SPĂTARU
Minister of Economy
Barna TÁNCZOS
Minister of Environment, Water and Forests
Ben-Oni ARDELEAN
Vice-Chairperson of the Committee for Foreign Policy, Chamber of Deputies
István-Loránt ANTAL
Member of the Romanian Senate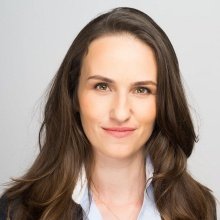 Oana-Silvia ȚOIU
Member of the Chamber of Deputies
Eugen TOMAC
Member of the European Parliament
Conference Topics
Global Threats and International Cooperation: Protecting Critical Infrastructure in an Interconnected World
Practical applications for emerging technologies in the field of Critical Infrastructure Protection
The dependence on critical space infrastructures – evolutions with national, European and transatlantic implications
Read more
Gallery
Check our gallery from the past conferences